Who does not love to watch movies and TV shows? But watching movies and TV shows on television has become old-fashioned. Nowadays, with the advancement of technology, we can watch movies and TV shows on Android smartphone. On one side it reduces the need of television and on other side it saves the precious time of you as you do not have to wait in front of TV for your favorite show. You just have to install streaming applications in your smartphones and after that you can enjoy whatever you want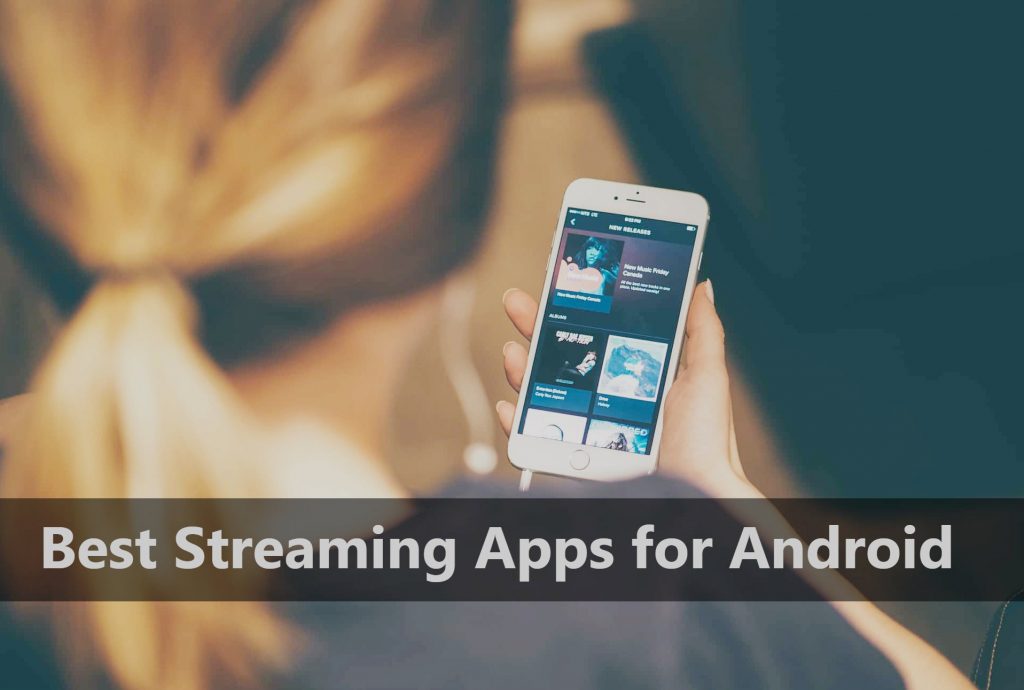 There are many android applications that offer endless entertainment through movies and TV shows. Some of these applications provide free service and on the other hand some are paid. There are also some applications that offer both free and paid contents. In this article, we will discuss about top 10 best Android apps that will give you the taste of endless entertainment for free.
10 Best Free Legal Streaming Apps Movies & Tv Shows [Updated 2019]
#1. Kodi
Kodi is one of the best apps for streaming TV shows and Movies. If you are looking for quality contents, it is one of the best choices for you. In short, it must be said that Kodi is an all-rounder as it not only provides TV shows and movies but also offers music, sports and viral videos.
It will take some time to install and setup the application. But after installation, users will be astonished by its service. The most important thing is that Kodi is out and out a free application.
[appbox googleplay org.xbmc.kodi&hl=en]
#2. Viewstar
Viewstar is another good option for you as it offers movies and TV shows for free. Besides, it offers anime and therefore, it is perfect for anime lovers. One of the best things is that the developers keep updating the app every week and so users do not have to worry about the content. They will get the latest content on this application without any cost.
Another important feature is that users do not have to sign up or pay anything for getting the content. The interface is user friendly and you would surely love the app.
[appbox googleplay com.viewster.androidapp]
#3. Playview
Playview is undoubtedly a great streaming application that offers high quality contents for free. Users can enjoy movies and TV shows on Android for free. One of the best features of this application is that users can save their data as they can choose the quality of video while streaming. They can even select contents depending upon its popularity.
Users can even use this application on their smart TV through chromecast and thus they will enjoy contents in a bigger screen. However, if you want good contents without spending money, you should go for Playview.
[appbox googleplay pv.player.free]
#4. ZEE5 – Movies, TV Shows
ZEE5 is a streaming app that was launched by ZEE Entertainment Enterprises Limited. Through this app, you will get TV shows from ZEE network, movies, and international contents. The app also offers web series which is exclusively available on this application. Besides, it not only has video contents but also offers music in your preferred language.
There is one negative aspect of this application and it is related to its content. Contents available on this application are not free. Some are free and rests of the contents are paid. But, the free contents would not disappoint you and so you may surely go for this application.
[appbox googleplay com.graymatrix.did]
#5. Crackle
Crackle is another great application which is popular in North America, South America and Australia. It has a huge collection of movies, TV shows and anime. The contents are completely free and so users can enjoy without spending a single penny. Besides these, Crackle has its own contents which are very popular and entertaining. Because of these contents, the popularity of Crackle is being increased day by day. In the home screen there is a search option from where users can search their favorite movies and it makes the app more users friendly.
[appbox googleplay com.gotv.crackle.handset&hl]
#6. Tubi TV
Tubi TV is one of the top rated apps available on play store. Through this app, you can download as well as stream movies online on your Android smartphone for free.
Tubi TV offers Streaming Movies in different categories like Drama, Action, Martial Arts films, and standup comedy. The contents are regularly updated and so users will get latest collection movies that will surely add different flavor into their life.
[appbox googleplay com.tubitv]
#7. Popcorn
Popcorn is another new option that you may try. It offers movies for free and users can stream these with a bucket of popcorn in their hands.
There is a premium membership option that users can purchase for better experience. The premium service offers smooth streaming experience to its users. Overall, it must be said that Popcorn will be a good choice for you if you love watching movies.
[appbox googleplay com.hitanshudhawan.popcorn]
#8. Jio Cinema
If you have Jio SIM card, you do not have to go anywhere. You just have to install Jio Cinema and then enjoy endless entertainment.
Jio Cinema is specially made for Jio users and the contents are completely free on this app. It offers so many types of contents that you will be fully satisfied. It offers latest Bollywood as well as Hollywood movies. Users also will get the taste of Disney movies as there is a different option for Disney lover. Another important thing is that users can not only stream contents but also download those to watch later.
[appbox googleplay com.jio.media.ondemand]
#9. Yidio
Yidio is different from other applications belonging to this category. It works as a search engine for online content. Through this app you can easily get your favorite movies as it has a good filter that lets you select your favorite producer and Genre.
There is another positive aspect that you might not get from others. Yidio has a request option where you can request your favorite movie and Yidio will notify you when the movie will be in their bucket.
[appbox googleplay com.yidio.androidapp&hl]
#10. JustWatch
JustWatch also works as a search engine for online contents. It is something that will help you to get the desired content. It lets you know whether the movie or TV series that you are looking for is available on any streaming service provider. It is also favorable for kids as it has age ratings that help you to select the best and most suitable movies and TV shows for your children.
Another important feature of this app is that the developers keep adding the latest contents to their list and so users do not have to go anywhere for getting the latest movies and TV shows. Besides, it shows you the best deals for buying movies and TV shows online. In short, it must be mentioned that if you are a movie lover, this app should get a place in your smartphone.
[appbox googleplay com.justwatch.justwatch]
Conclusion:
In conclusion, it may be remarked that entertainment and our life are inextricably related to each other. We need entertainment to get rid of stress and anxiety that are affecting our life. However, this article would surely help you to get the best and your life will be filled with entertainment.