Media has become the hub for entertainment over the past few years, especially the online media content is something that has turned a lot of heads in the recent past. Like all media enthusiasts catching up on the latest episode of their favorite series or to watch a movie as soon as it ios available in one of the platforms is something most of us do. While all this may seem so happy and bright there comes a time which id dark rather depressing state when one has to pay the monthly bills for all these online streaming platforms and other entertainment packages.
What if I tell you there is a way to enjoy all the series and movies and originals from all the plat forms for free of cost. Live lounge Apk is one application that makes the impossible possible. Live Lounge is an application that has been designed in order to give the users the ultimate experience of high quality cross platform movies and series for no money. Live lounge works on all android based hardware and can also be installed into your fire TV stick and other media based hard ware as well.
In order to download live lounge Apk and install it in hardware there is a set of procedure that has to be followed.
How to Install Live Lounge APK in Amazon Firestick/Fire TV
To download the live lounge Apk one has to download a application downloading software in to their hard ware. There are a lot of downloading tools available on the market. But tools like "downloader" are most preferred as they are very user friendly and trust worthy and also they do not contain a lot of bug in their software.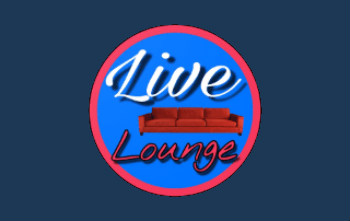 To download the downloader application on to a TV stick or to any android based device one has to open the app store and search for the downloader application through the search section. Once the downloader app is found click on the application and proceed to download the application. Once the application has been downloaded it will be automatically installed in to your device.
Once the application has been installed open the setting feature available on your device and get in to the fire TV menu and choose the developer option. Once you are into the developer option click on the unknown sources tab to allow the device to install application from third party website. This is mandatory for any android or android based devices.
Go back to the main menu and open the downloader application. Once you are in to the downloader application search for the live lounge Apk through the search feature available on the application. Once the live lounge app has been found click on the get live lounge application so that the live lounge Apk will start to get downloaded.
By downloading through this way you will be able to download live lounge application latest version on to your device. Once the download has been complete the device will ask permission to install the application on to your device. This prompt will appear to you through a popup menu. Click on the allow option on the menu for the application top get installed on to your device.
Once the installation has been completed click on the "Done" option to finish the installation process. Once this is over click downloader application will ask permission to delete the Apk file that has no use anymore, so click on the allow option which will prompt you to another popup menu. Select the delete icon to delete the unwanted file from the device.
How to Download and Install Live Lounge APK in Android
Step 1 – Go to Settings.
Step 2 – Click on lock Screen and Security.
Step 3 – Go a little down and look  for the installation of apps from Unknown sources.
Step 4 – Click on the Unknown Sources Option.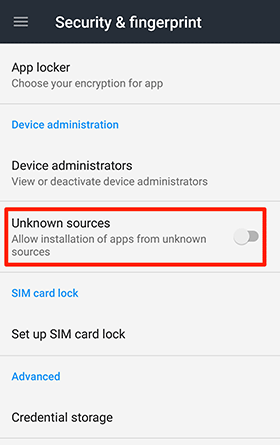 Step 5 – Free Download the apk file from the below given link.
How to Install Live Lounge Apk in PC?
Step. 1 – First of all you need an Android emulator on your pc to download Live Lounge App. You can download the best android emulator; Bluestacks from here.
Step 2: Launch the downloaded BlueStacks application on PC, You can Download Bluestacks Offline Installer
Step. 2 – Go to your Home screen on the Bluestacks. Click on the Install apk icon.
Step. 3 – Now Download Live Lounge for Android on your computer from the given link.
Step. 4 – As you can navigate file and open it. click on the install button.
Step. 4 – This app will be installed within a few minutes depending upon the internet connection. Your Live Lounge for pc app will be soon installed on Bluestacks.
Finally, you will be able to launch Live Lounge Apk on your pc/windows. Just double click on Live Lounge icon and the app will open.
How to use live lounge app?
Once the application has been successfully installed go to the home page and select the live lounge icon. Once this is application is booted and running it take you directly in to the home page of the application there will be no sign in process to get access in to this application.
The home page of this application will be filled will movies or series that are most widely search and are popular throughout the world. So this makes it difficult for a user to search for a particular movie or series from this assorted list.
In order to get what you are looking for, one can always use the search tab that will be available on the top to get the movies or series according to their preferences.
Note
Not all movies and series will be updated in to the site as soon as they get premiered on the actual site as it may take time for the application to gain access to such data.
To get the best experience and picture quality or video quality it is advisable to use a third party media player like MX player or VLC player.
to select the preferred media player go to the menu from the home page slick on "choose player" and select you preferred media playing tool to enjoy the media content at its full potential.
Is it safe to use live lounge app?
Live lounge application is something against the actual media streaming platforms and so it is not legal to use this application in most of the country. If you want to use this application it is advice to use a VPN server application. The VPN server will hide the actual location of the device from which you are using the software and will assign it with a different IP address. This way it not easy to find the location of the device that is using this application.
Live lounge is one of the many applications that are available on the internet that enables its users to stream online media contents and originals for free. There are a lot of other tools that can allow access to stream online content on their device through any android device or fire TV stick or even through a android TV. But it is always safe to use a VPN server application while using such unofficial streaming applications or any other apps that are particularly banned for usage in your country.