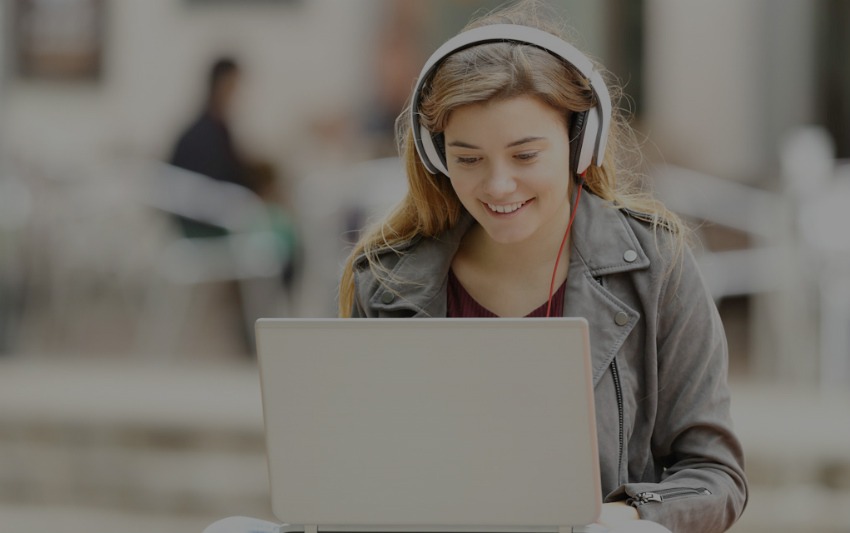 With the advent of Voice over Internet Protocol (VoIP) technology, many new websites that offer free calls online without registration have started springing up.
This means you can enjoy high-quality voice calls or video calls with friends who are in a different country, but which website, utility, or application must you choose to make free calls online?
12 Websites To Call Phone Online For Free Without Registration
We've scrutinized various websites and applications to put together a list of the 10 best free calling sites online.
#1. IEvaphone
The IEvaphone app was developed by Call2Friends and is currently one of the top websites that offer free calls online without registration. We like IEvaphone because it lets you make VoIP calls to people within your country along and those who reside outside of it.
When it comes to functionality, very few websites can trump the simplicity and intuitiveness that IEvaphone provides. All you have to do is punch in the number of the person you want to reach and press the Call button.
Users also get ten free credits when they've downloaded the app for the first time on account of being a new user.
You can also open the IEvaphone on your browser to make a PC-to-phone call.
On the flip side, you only get two free calls per day if. Also, you can't call the same number again for free.
#2. Call2Friends – Website for Free Calling
Call2Friends is also a VoIP service that lets you make free calls online without registration. However, the prerequisites required to make a free call may not be as simple as IEvaphone.
To use Call2Friends, you must have FlashPlayer installed, in addition to having a decent internet connection and the other requirements.
This is only a minor inconvenience and can be brushed off because Call2Friends also lets you make calls to mobile phones as well as landline numbers in different countries.
In order to make a call, you only have to type the mobile number or landline number and press the Call button to get a quality VoIP connection to any place in the world.
The number of free minutes provided varies according to the country you make a phone call to. Even if you run out of free minutes, you can recharge your credit for a nominal price and continue talking to your loved ones.
#3. Globfone
Like Call2Friends, Globfone can also be used to make calls to landline numbers. In addition to making free calls online without registration, you can also send SMSes to almost any mobile number in the world.
However, you'll need a browser that is Java-enabled to make calls using Globfone. There is no "credit" option to recharge your account and keep your talk time going because calls made using Globfone are completely free and have a time cap. It relies on donations and advertisements to get revenue.
Globfone is one of the best free calling sites online because it's completely free of cost. Your free talk time renews itself after 24 hours. One slight disadvantage is that GlobFone is not available on app platforms yet.
#4. PopTox – Free Calls Online
PopTox boasts of a relationship with more than 1000 telecom providers all over the world, on its official website. It claims to provide high-quality calls because it connects directly with all of these telephone providers.
All you have to do is simply open a web browser on your PC or laptop, go to PopTox's website, and then enter the number to start a call.
#5. FreeCall
FreeCall has excellent reviews from its users for being one of the best websites to get started on free calls online without any registration. Unlike the other web-based free international call providers on this list, you must download FreeCall on your system to be able to use it.
Users get 300 minutes worth of free talk time to pre-defined destinations. The only disadvantage of using FreeCall is that your leftover minutes will not be carried forward to the next week. Therefore, you'll want to exhaust your free talk time before it gets renewed for another week.
If you upgrade to a paid service, FreeCall also offers you additional free minutes. So, it's worth a try.
#6. The Voip Buster
The Voip Buster lets you make free calls online from PC to PC or the regular PC-phone for free.
However, if you opt to make a PC-PC call, there's no limit on the number of free minutes you get.
Like FreeCall, The Voip Buster also requires that you download the software from their website to get started with calls.
Another reason why we like this software is because, it also has a Mobile Top Up option that allows you to send credits to your loved ones.
You'll just have to enter the destination number and the amount you'd like to transfer to the number. Voila! the amount will be credited to their balance if they've opted to a pre-paid service.
#7. CitrusTel – Make Free Calls Online
CitrusTel's website has a refreshing feel but what's more refreshing is the free international call services that they provide. Its strong partnership base has about 2000 telecom companies which help CitrusTel provide high-quality phone-calls instantly.
There is no need to download any plug-in or software to use CitrusTel as it is purely web-based. This also means that you don't have to be on the lookout for the latest updates. Any updates made will immediately be incorporated on your side once you Refresh your website.
To make a phone call, you just have to enter the number and click the Call button. CitrusTel will instantly connect your call.
CitrusTel also provides round-the-clock tech support to help users with any problems that they may encounter.
In short, it's fast and friendly. So, do try out this juicy website, to make free calls online without registration.
#8. WePhone App – Free Calling App
The WePhone App is somewhat similar to mobile applications like imo, Viber, etc. It lets you make free calls online without registration. You can place calls to someone in your own country or a different one.
Once your free talk time is over, you'll have to buy credits to keep using the service. The best part is that the WePhone app also provides some free minutes if you buy their credits. Moreover, messaging is also free.
This service may come in handy if you live in a place where service providers charge a large sum of money to place calls within the country or outside of it.
#9. iCall – Free International Calls
iCall was one of the earliest VoIP service providers to grace the internet and it has been gaining popularity ever since the last decade.
If you're living in the United States or Canada then you can make free PC-PC or PC-phone calls to people living within this region for free. However, an ad is played before your call gets connected. You'll have to pay a monthly subscription fee of about 10$ to get yourself an ad-free calling experience.
Calls to other regions will cost you some amount that will vary according to the country that you're making the call to and the country in which you're located.
In addition to supporting VoIp calls, iCall also supports high-resolution video calling, messaging and a feature to share files and screens.
The iCall desktop utility is available for Windows and OS X systems.
#10. SpyTox
SpyTox is another web-based service to make free calls online without registration. Many other web-based free call services are also referring to this website if their services are not supported across certain countries. This goes on to show that SpyTox lets you call people across a large number of countries.
Users get three free calls and three free minutes every day. Apart from providing free calls, the website also lets you send messages and e-mails for free. There's also a reverse lookup option that will help you in case you get calls from an unknown number.
These are some of the best Free Calls Online Without Registration.
Hope you liked this post and helpful in making free calls online for free when it comes to unlimited International Calls.