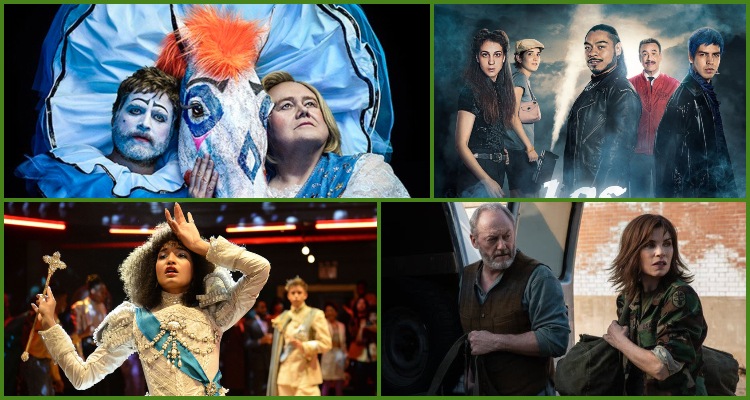 Hotstar is a video on demand site that is owned by Novi Digital Entertainment. Novi Digital Entertainment is itself a subsidiary of Star India. Hotstar was officially launched by Star India in February 2014 after fifteen months of development.
Hotstar consists of over 35000 hours of content in several regional languages and it is rapidly increasing as Hotstar is adding countless series constantly every year. Along with it, you can watch live sports on Hotstar and during IPL 2019, Hotstar received 300 million monthly viewers.
Hotstar has added a new feature for premium users and it is called Hotstar Premium. The annual subscription fee of Hotstar Premium is Rs. 999. It is a fact that the popularity of Hotstar is swiftly increasing and there for Hotstar is bringing new series for the premium users. In 2019, CWC 2019 is the most attractive thing happening on this platform. But, along with this, some more interesting series are coming. These are mentioned below:
1. Pose (season-2)
Pose is a dance musical drama. The story set in 1980s depicts various aspects of New York life and society.
2. Baskets (Season-4)
Baskets is another famous web series and the season-4 is coming in 2019. It depicts Chip Basket's dream of becoming a French Clown.
3. Chernobyl
Chernobyl is a very popular show that shows one of the biggest nuclear catastrophes. It is written by Craig Mazin and directed by Johan Renck. Chernobyl is currently streaming on Hotstar.
4. Succession (Season-2)
Succession which is a famous web series elaborates a rich and powerful media family of the US. It will be premiered in August 2019
5. Los Espookys
Los Espookys is a Spanish-language series that shows a group of friends transforming their love for horror into a form of peculiar business.
6. Euphoria
Euphoria is a Hotstar web-series that revolves around a bunch of high school students exploring friendships, love, sex, drugs, trauma, social media and various aspects of life.
7. Ice On Fire
Ice On Fire is an outstanding documentary which is produced by Oscar winning actor Leonardo Di Caprio. It mainly shows the unseen solutions for slowing down the environmental crisis. It is currently running on Hotstar.
8. The Hot Zone
The Hot Zone is a realistic web-series that is based on the true story of the arrival of the Ebola virus in the United States.
9. Big Little Lies (Season-2)
The web-series, Big Little Lies gives an artistic visual presentation of friendship and malignancy of the lies of the Monterey Five. It was premiered on June 10, 2019.
10. Queen of The South (Season-4)
The central character of this web series is Teresa Mendoza. Queen of The South is a crime thriller that shows her journey reaching the top of the drug world.
11. Divorce
Divorce is an English comedy that expresses the ludicrous aspects of the post-divorce lives of Frances and Robert.
12. Jett
Jett shows the criminal activities as well as the consequences that make daisy Kowalsk; a thief get back to her business after getting out of prison.
13. His Dark Materials
His Dark Materials is one of the latest web series that shows the search of Lyna and Will for their kidnapped friend. It leads them to dangerous secrets and they face extraordinary beings.
14. The Loudest Voice
The Loudest Voice shows the rise and fall of Roger Ailes who is ex-chairman and CEO of Fox news. It was premiered on July, 2019.
15. Years and Years
Years and Years, a British miniseries streaming on Hotstar revolves around a Manchester origin family where an outspoken celebrity transformed into a politician as well as a London based financial advisor.