Photo Management Software: Capturing moments in your camera has become a trend and people are enjoying it. We love to click photographs irrespective of the occasions. With the arrival of the selfie trend, people are more involved in clicking photographs. Check photo gallery of any random person out there and there the chances of getting hundreds of photographs are very high. Have you ever thought of organizing them? Won't it be really easy to find a specific photo if there are well organized? If you are also trying to find out the answers of these questions then this is an article for you, stick with me and I will let you know the best free photo organizing software that you can use to organize photos in your photo gallery.
With the evolution of mobile phones and digital cameras, it has become really difficult for us to organize photos manually. Whereas while we were using old-generation cameras we used to take hard copies of the photographs and well organize than in our photo album. But with certain software, you can easily organize your photographs in your computer. There is a number of such software available in the market hence the selection is never easy and therefore through this article, we will let you know 10 best free photo organizing software to organize your photos. So without getting any delays to let's get started with our first software;
List of Best Free Photo Organizing Software
1. Adobe Bridge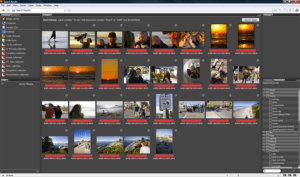 It is one of the best free photo organizing software for windows as well as mac. You can take the help of this software to manage and organize photos on your computer. The best thing is that you need not pay any amount to access these features. You can easily organize your photographs using this software. You can import your photographs from anywhere and export it to anywhere.
2. DigiKam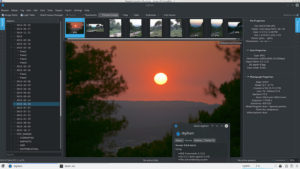 No matter if you are on Windows, Linux or Mac OS you can use this software on your computer to organize your photos as per your preference. You can import your photos from anywhere and after that, it offers you with a number of features like auto-rename, auto-rotate, etc. Then you can organize and manage the photos as per your need, it also lets you add comments on the album and then you can export it to your desired location. In the list of free photo organizers for windows and mac, this is among the best ones.
3. Magix Photo Manager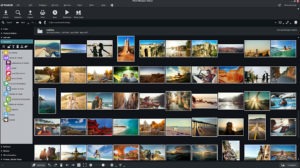 If you have a bunch of photos stored on your computer or mobile phone then you can use this one of the best free photo organizing software to manage them in a better way. The software provides you with a number of handy features like you can scan and delete duplicates from your computer. You can also edit your photographs and then export it.
4. XnView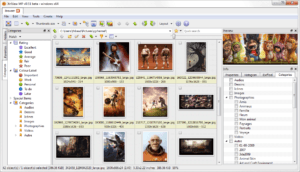 If you are looking for powerful software to manage and organize your photos then this is one of them. It can efficiently manage and organize your photos as per your convenience. You can export your photographs in more than 70 formats and it can read more than 500 formats. You can also do marginal editing with your photographs.
5. FastStone Image Viewer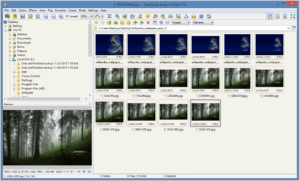 Besides managing and organizing you can perform a number of actions with your photographs using this powerful tool like resizing, red-eye removal, cropping, etc. The software is reliable and fast in terms of performance and you won't encounter any issues while working on it.
Download FastStone Image Viewer
6. Nomacs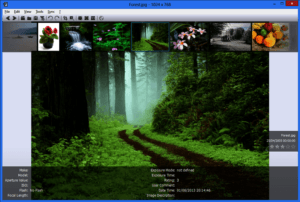 It is one of the best free photo organizers for mac as well as windows which is small in terms of size but powerful in terms of performance. It can efficiently work on your photographs and manage them according to your preferences. You can process your raw images and then export them to your desired location easily.
Download Nomacs
7. Nikon ViewNX-i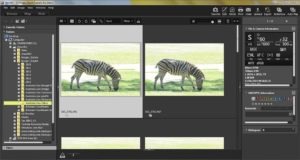 You will surely love to work with this software as it is super easy to use and provides you with the desired results. Most of its features are inherited from ViewNX-2 software but this software has been enhanced in terms of performance and results. You can also upload your files on social media sites directly from the software.
Download ViewNX-i
8. JetPhoto Studio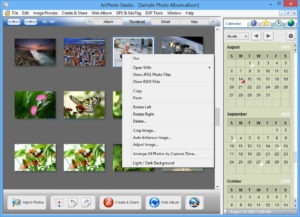 If you want an organizer which is easy to use but filled with features then this is going to be one of your picks. You can manage your photographs easily and efficiently on this software. It lets you manage your photos using the calendar as well. You can also create flash galleries through this software easily.
Download JetPhoto Studio
9. Pictomio Image Management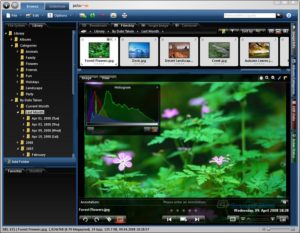 It ranks on the top of best free photo organizing software available on the internet. You can not only organize your photographs but also your video clips through this software. It can also act as a slideshow viewer and editor at the same time. The software is also available in different languages like Russian, French, Chinese, Japanese, etc.
Download Pictomio Image Management
10. Picajet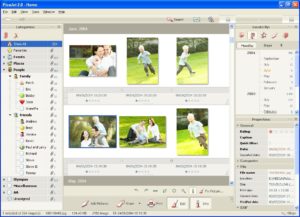 Though we have placed it on the last this is an award-winning software which has a great reputation among its users. The software is fast and powerful and it can organize your photographs very efficiently. With high-speed photo indexing, you don't have to wait a lot to process your image. You can also process your video files through this software. Exporting and importing is really easy on this platform.
Download Picajet
Final Words
So these were the 10 best free photo organizing software which can efficiently manage and organize your photographs on windows as well as mac. These are the reliable software on which you can trust and expect quality results. Use this software and organize your photos like professionals.