Are you searching guide to BlueStacks Offline Installer to install apps, games on directly from the computer? Then you came at the right place. In this page, We are going to share guide to Download and Install BlueStacks Offline Installer for PC Windows.
Android platform has gained huge popularity in recent years and is one of the most used operating system these days. Android provides you with a number of interesting games and apps to enjoy your moments but what if you want to enjoy these applications or games on your PC? Since your PC is based on Windows operating system hence android apps and games can't run on it directly. But worry not, there is a solution to this – Android emulator. Android emulator basically creates an environment on your PC that is suitable to run Android apps and games. It basically fools your system. There are a number of android emulators available on the internet but this article is about one of the best android emulators; Bluestacks.
BlueStacks Offline Installer For PC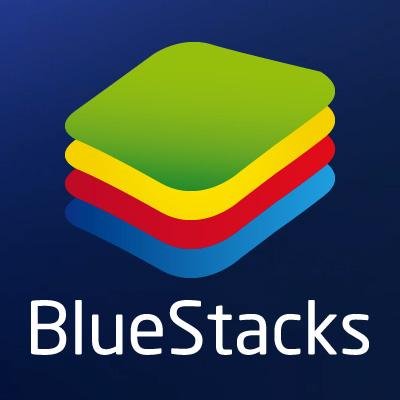 Bluestacks is the most popular android emulator for Windows PC. Bluestacks is a reliable platform that can run your Android apps and games on PC. It is extremely popular among PC users who love to run Android apps and games on their PC. You can run any android application on your PC by using Bluestacks. Bluestacks is not only available for windows but also for Linux and Mac OS. If you want to use Bluestacks then you will have to download the application and there are two ways to that; either you install Bluestacks from the online installer or directly download the Bluestacks offline installer and then install it directly from there.
Also Read: Best NES Emulators for PC
Though there is no difference between the final output you get from both the installers but it is actually the process which differentiates them. You can download Bluestacks online installer from the web which is of a very small size (around 15 MB) and then this installer will download the entire package. The issue is that online installer need high-speed internet to download the entire package and not everyone has a high-speed connection which may create an issue. Another complication with the online installer is that it will take a lot of time to download the package which can get really irritating sometimes even if you have a decent speed. So considering these disadvantages of Bluestacks online installer, the offline installer is a quite better option.
BlueStacks Offline Installer for Windows (Direct Download Link)
You can simply download Bluestacks for windows by downloading the offline installer from the web which will be of the same size as that of the entire package. The main perk is that you can download this offline installer from your desired platform so the speed of your internet won't be an issue with this option and neither it will eat up your time. If you have a decent speed and you are on a using a good downloader then it won't take a lot of time to download the entire package and then you can simply install it on your computer just like you install other applications. If you are still in doubts then worry not, here in this article we will provide you with the methods to download and install Bluestack offline installer in your windows PC. So without getting any delays to let's start with our first step;
Related: Best Overclocking Software
Download Latest Bluestacks Offline Installer for Windows 7, 8.1 & 10 & Mac
Step. 1 – You can download the latest Bluestacks offline installer for your Windows PC from here. You will get a file of around 251 MB which you can download from your desired downloader. If you are looking for Bluestacks offline installer for macOS, then you can download it from here.
Download Bluestacks Offline Installer
Step. 2 – Now since you have successfully downloaded the Bluestacks Offline Installer (Rooted) it is the time to move to installation steps. Open the folder in your computer this downloaded file is stored.
Step. 3 – You will see a file with a .msi extension which will be named after Bluestacks offline installer. Double-click on this file to begin the installation setup.
Step. 4 – Check the 'I accept the Terms in the License Agreement' box and then click on the Next button.
Step. 5 – In the next step, you will be asked to provide the location where you want to store the data. If you want to change the default location then click on the Change button otherwise you can click on the Next button to proceed.
Step. 6 – This is the second last step of this installation process, Click on the install button and now Bluestacks will be installed on your PC. Wait for some time.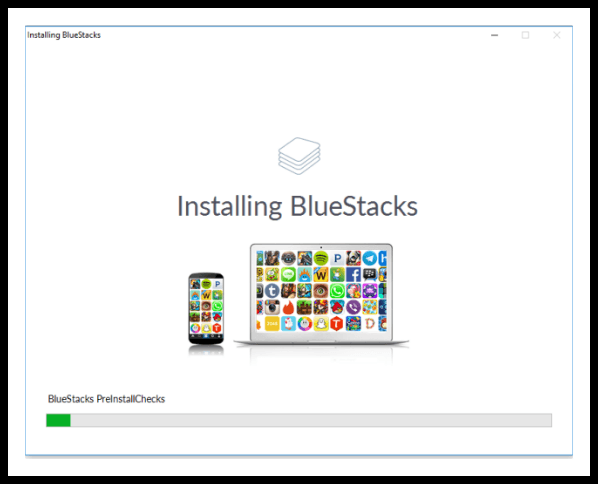 Step. 7 – You will see another dialog box after your installation has finished. Click on the Finish button, and you have successfully installed Bluestacks on your PC.
Now you are all set to use this best Android emulator on your PC and you can download Android apps and games on your Bluestacks and use them.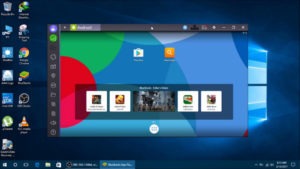 While Bluestacks offline installer direct download make sure that you are not downloading it from any non-trusted source as it may bring viruses with it. Download from the above-mentioned links as they are official. Make sure that your PC has enough space before downloading the Bluestacks offline installer. Bluestacks may slow up your computer to ensure that you can manage all these things. Bluestacks will use the major part of your RAM, hence you need to make sure that your PC has enough free RAM other it might lag.
Final Verdict: 
Bluestacks is no doubt the best Android emulator for PC and you can download BlueStacks offline installer from the above-mentioned link and then follow the steps to install it on your computer. Once installed successfully, you can use it as you want. So this was all about downloading and installing BlueStacks offline installer.