You have just decided to buy a new laptop but are confused? Don't know which one is the best for you? You don't know what to consider when buying a laptop? No need to worry as here we are to help you. In this Laptop buying guide, we will let you know the top 10 things you must consider before buying a new laptop. Selecting your laptop will be an easier process after going through this blog.
Purchasing a new laptop is never an easy process. You don't know which one to buy and where you should invest your money. Laptop buying process can get long enough and time-consuming at the same time. With the growth and evolution of this market, the selection process has become even more difficult.
There are many factors that confuse you while buying a laptop like; manufacturer, processor, storage and so on. Since these days a lot of manufacturers are producing a similar kind of laptops, hence it becomes even more difficult to choose the best. There are many good and quality laptops available in the market with the evolution of this sector but which one to choose?
10 Things To Consider Before Buying Your First Laptop
You have searched enough but haven't got any satisfactory results? Worry not, here is the best laptop buying guide for you. We will be covering all the major factors that you must consider before buying a laptop. So without getting any delays, let's get started right away with our first point.
We have recently updated this article with Laptop Buying Guide features. These 10 Tips for helping you choose the perfect laptop!
Budget
Manufacturer
CPU (Central Processing Unit)
RAM (Random Access Management)
GPU (Graphics Processing Unit)
Hard-Disk
OS (Operating System)
Screen Size
Battery
Weight
#1. Budget: 
A lot of people might disagree with keeping this point on the top of this list in this laptop buying guide, but it is actually the most crucial point to consider. Your budget is the first and foremost thing that you must consider before buying a laptop.
Not everyone has the same purchasing power, hence not everyone can buy the same laptop. You must first decide your budget for buying a laptop. If you work part-time and earn moderately, then you can't go for high-end laptops. Here we don't mean that you will have to compromise on your desires and wants, you can always go for purchasing a laptop on credit and paying the money in EMIs.
#2. Manufacturer:
Yes, this factor matters a lot for a lot of people. People love to go for a reputed brand rather than a newcomer. This is actually the most important thing to consider before buying a laptop. The most preferred brands are – Apple, Dell, HP, Acer, Asus, Lenovo, etc.
Brands are also taken into consideration because with them comes more convenience, some of them offer on-site warranty and a few of them might provide you with additional accessories. A lot of people are also obsessed with a brand, hence for them, the manufacturer is one of the major concerns when buying a laptop.
#3. CPU (Central Processing Unit):
Now we are starting with the technicalities. You ask any tech junkie; what to look for when buying a laptop? And he or she will jump directly to the processor. The CPU or processor of the laptop is the most important technical factor that you must consider before buying a laptop. Your laptop's brain (CPU) will actually decide how it will perform.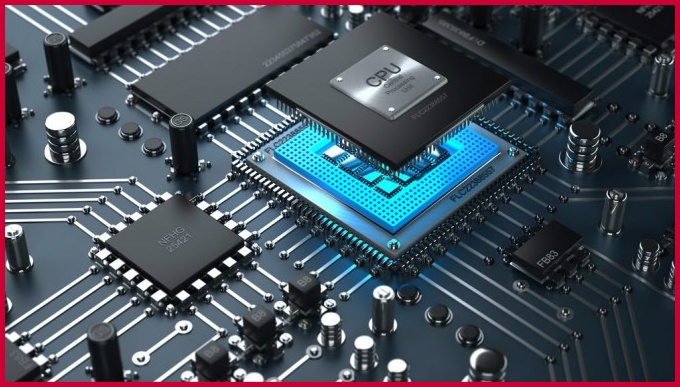 Not everyone has similar requirements and expectations from a laptop, hence not everyone will go for a similar laptop. For some, gaming might be the priority, while for others it might be video editing and so on. So the selection of processor depends on what is your major requirement from that laptop.
The most popular CPUs are Intel and AMD, Intel is preferred more due to its fast processing and reliability. If you want to purchase a basic laptop for home use, then you can go for Intel's i3 processor. If you want to go for multitasking, video editing, and other similar and moderate tasks then you can select Intel's i5 (or i7) processor whereas if you want to do high-end tasks like gaming then you can go for Intel's i7 processor.
#4. RAM (Random Access Management):
This is one of the most crucial points to put in the list of laptop buying guides, and you can never ignore it. RAM of your laptop will become a major deciding factor for its performance and speed. How well your laptop will manage the multitasking, depends a lot on the RAM of your laptop.
For tech junkies, this factor is among the toppers in the list of their laptop buying guides, and it is worth it. These days' laptops are majorly available in 2 GB, 4 GB, and 8 GB RAM variants. You can go for the 4 GB RAM variant if you want to go for smooth processing for your home use. Whereas if you want to do heavy multitasking and want a high-end performance from your laptop then go for 8 GB RAM variants.
And we'll suggest you go for DDR3 or DDR4 RAM (DDR4 preferred) as it is faster and smoother than the older DDR2 RAM.
#5. GPU (Graphics Processing Unit): Buying Guide
Yes, you heard it right. GPU is also one of the major factors to be considered before buying a laptop, especially for hardcore gamers, video editors, and graphic designers, and that is why this is included in our laptop buying guide. People who can't compromise in terms of the graphics of their laptops should consider this point before buying a laptop.
High-end processors of Intel contain good graphics units and they will satisfy your requirements. GPU from Nvidia and MSI are top-notch. If you want the best graphics units then you can go for the GeForce RTX series of MSI and GeForce GTX series of Nvidia depending upon your requirements.
#6. Hard-Disk: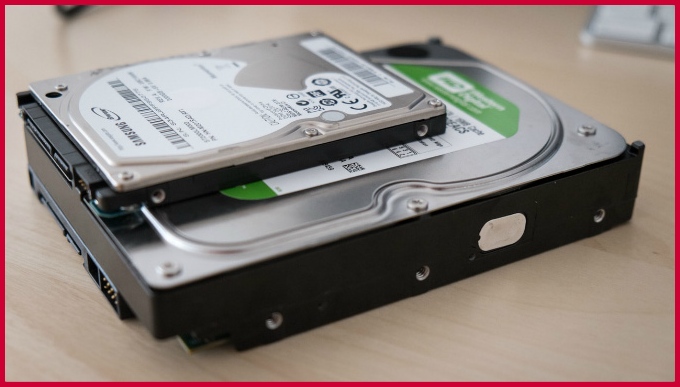 You might be wondering why I have put this point after GPU, it's because these days laptops are coming with decent disk space, hence they are of lesser concern. Hard disk actually stores your data and system data. A decent laptop will provide you with 500 GB or 1 TB of disk space, which is enough for moderate usage. You can also purchase an external hard disk depending upon your requirement.
Hard disks are of two types – HDD and SSD. Now, the most important point here is whether you should go for HDD (Hard Disk Drive) or SSD (Solid State Drive). SSD is for those who want their laptop to perform tasks in seconds because it is faster than HDD, but it is more expensive at the same time. These days' high-end laptops are providing you with SSDs.
#7. OS (Operating System):
When you are talking of a laptop buying guide, you can surely never miss out on this factor; Operating System. The most popular operating systems are – Windows and macOS.  If you prefer to work on macOS, then go for purchasing Apple MacBook. The majority of the other laptops offer you the Windows operating system. You can choose between Windows 7/8/8.1/10.
#8. Screen Size: What to Look for When Buying a Laptop
The screen is of major concern for a lot of laptop buyers. Here is the size of the screen and its type matter at the same time. The decent screen size will be 14 inches to 15.6 inches along with 1366×768 to 1920×1080 resolutions. For screen type, we will suggest you go for a Full HD display. We will also suggest you go for IPS (In-Plane Switching) panel on your laptop, though it is more expensive than TN (Twisted Nematic) it will offer you a better viewing experience. MacBook comes with a Retina display which is of the superior quality
In the end, we just want to say, purchase a thin laptop that offers you better viewing angles and has no screen distortion. There should be no screen flickering issues and the display should be rich in colors.
#9. Battery:
How can we miss out on this factor in a laptop-buying guide? The battery is one of the major factors to be considered before buying a laptop. Though battery life depends a lot on maintenance and usage, you should go for those laptops which claim for battery life of around 6–10 hours.
You don't want to plug in your laptop charger again and again, hence go for a laptop with decent battery life. MacBook offers a battery life of around 7–8 hours which is great hence if you are buying that, no need to worry.
#10. Weight:
Though this is the least important factor while buying a laptop but many of people especially those who travel with their laptop consider this factor before buying a laptop. A lightweight laptop is easy to carry. The decent weight of the laptop should be around 1.5-2.5 Kg. MacBook comes with a body weight of around 1 Kg which is super light.
Other important factors to be considered while buying a new laptop are – Warranty, Customer Support, and so on. Follow this laptop buying guide and buy the best laptop for you.
These are simple points, So Guys, tell me: What do you consider when purchasing a Laptop? Let me know in the comments below.