State Bank of India (SBI) brings you the convenient Internet Banking, Mobile banking facilities in the awesome manner with majority of people are accessing their Account from their home. Shopping, Online Transactions of money and much more is quite easier with the mobile app and net banking facilities so most of the people likes to choose this option for checking their account instantly.
SBI Balance Check Number
You can easily know your account balance in the mobile. SBI will give more facilities such as bill payment, movie ticket booking, fund transfer and SMS Banking Service to the customers. By using this service you can view the last five transactions of your account. For view the account details by mobile you must register the mobile number with your bank. If you should not register then you will not process the service. This bank will offer more facilities to the clients for make transaction easily without any risks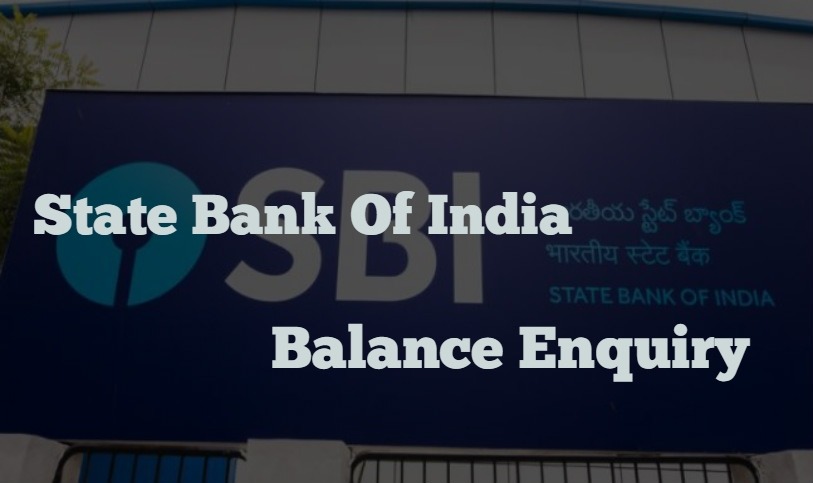 SBI Missed Call Balance Check Number / Account Balance Enquiry
Now you can easily check balance of your account by giving missed call to the number : 09223766666.
In order to get details you need to give missed call from your registered mobile number.
If you give missed call to the above mentioned number then you will receive complete details about your account within 3 seconds.
SBI Mini Statement Missed Call Number 
To get SBI account mini statement, you need to give a missed call to 09223766666.
Importance of Registering Mobile Number with Your Account:
SBI Account Balance can be known instantly with the simple phone number. State Bank of India account holder could easily dial the toll free number for getting the details of the SBI Account. When you have registered your phone number with the SBI, then it is much convenient to get the instant number with SMS. Call would be automatically disconnected and you would easily get the SMS containing your account balance within short time by the SBI. You can also send an SMS with pre-defined keywords to the mentioned mobile numbers from your registered mobile number to receive balance or a mini-statement
How to Register SBI Missed Call Banking
If you want to register your mobile number for SBI Quick Services then you need to send SMS with pre-defined keywords to pre-defined mobile numbers.
Step 01: Send SMS, REG <space> ACCOUNT NUMBER
Step 02: Send it to 09223488888
For Example: Type – REG 12345678901 To – 09223488888
Once you registered SBI Quick – MISSED CALL BANKING, the you can give missed call to the given number, with this you can easily check your account balance, mini statement without any issues.
Steps to Register SBI Missed Call Banking Offline
Balance enquiry service is available only for the registered mobile number and verified by SBI. Above mentioned number also comes with the registered Bank account. After sending the SMS, You will get a confirmation message like successful/unsuccessful registration.
If you're not receive successful message to your mobile number. You can also approach the SBI base branch for seeking the assistance for updating the contact information with adding the mobile number. Mobile number could also be easily added as well as verified with the SBI Bank's ATMs. When you had made the above process, then it is convenient to get the SMS alerts as well as mobile banking service. Missed call phone number service is also available for the SBI account holders so that it is quite convenient to get the complete details about the bank in the excellent way.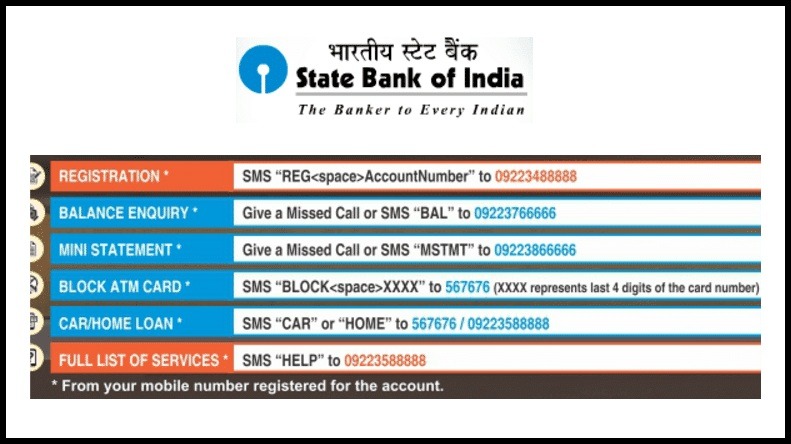 Alternative Ways To Check SBI Account Balance
Check Balance through ATM:
You can easily check balance through ATM you just follow the below mentioned steps
To get details you just go to any ATM center then insert your SBI debit card.
After inserting card you just enter your PIN correctly. If you receive error message you must insert card another time then enter PIN number properly.
Then you should check balance in the screen, after that balance will be shown in the screen. After receiving balance you must cancel or End the screen. At the same time you must ensure it is logged of before coming out
 Steps to check account balance online  at www.onlinesbi.com
In order to check balance through online you just follow the given methods
At first you just visit the official website of SBI
After that you just login with your user id and password
Then you must verify whether you enter right id or not, through online you can easily get complete details about your account that also includes balance, deposits etc. with this you can easily get details about transfer funds and your can easily get other details of fixed deposits.
Final Words on SBI Balance Enquiry
These are the important ways that help to check your SBI account balance including balance, funds transferred etc. if you have any doubts about the process you must take the online guide it is the most effective way to get updates as well as it completely eliminate all the difficulties.