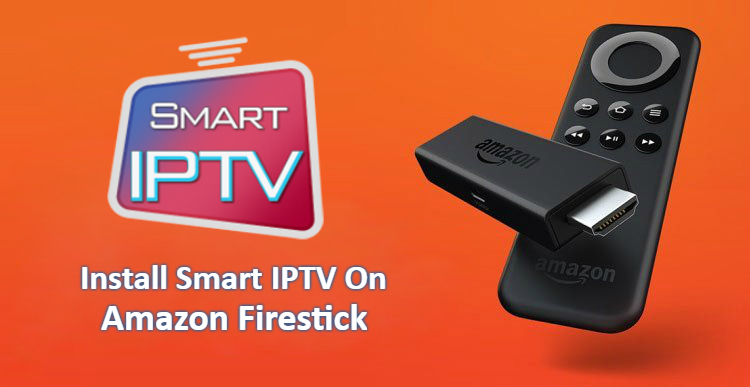 IPTV stands for Internet Protocol Television. Through smart IPTV, you can stream TV channels over internet protocol networks. Smart IPTV is one of the best streaming apps that offer various content at an affordable price.
Smart IPTV and Amazon Firestick are inextricably related to each other, as you can watch your favorite shows on Amazon Firestick anytime with the help of Smart IPTV. The interesting things about Smart IPTV are its availability and cordless technology. If you install Smart IPTV on Amazon Firestick, you do not have to depend on cable TV. You can watch your favorite TV channels at your convenient time. Even, you do not have to compromise with the quality as the contents that you will get on Smart IPTV are in HD quality. Another important aspect is that you can record your TV shows, movies for watching at your suitable time.
How to Install Smart IPTV for Firestick
Basically, Smart IPTV runs on the Android operating system, and therefore you can run Smart IPTV on Amazon Firestick. But, you cannot directly install Smart IPTV on Amazon Firestick because it has been removed from the Amazon App Store. However, you do not need to worry about this as in this article; you will come to know the step-by-step process of how to install Smart IPTV on Amazon Firestick.
Here is the step-by-step process on how to download and install Smart IPTV on Firestick using the Downloader app.
Step 1: Allow Apps from Unknown Sources
Before installing Smart IPTV on Firestick. Make sure that you turn on the "Unknown sources"  
Go to Settings and click on 'Devices (Fire TV)'. Then go to the 'Developer Options' and click on 'Apps from Unknown sources' to turn it on.
Step 2: Install downloader on fire TV devices 
Go to the Home Screen and click on the 'Search' icon
Type "Downloader" and tap the download button showing on your screen.
Then, install it on your Amazon Firestick.
Done
Install Smart IPTV on Firestick
Type 'Downloader' in the search bar and open it
And then click on the 'Go' button
It will start downloading on your firestick
Click on "Install" button
Once the app installation is completed
Finally, click on Open to launch the Smart IPTV app.
Final Thoughts
In conclusion, it may be remarked that Smart IPTV is completely safe to use. Therefore, you can install it without any hesitation. Besides, it is the best option to get rid of cable TV where you have to wait for hours to watch your favorite show. But, Smart IPTV will surely change your lifestyle and add a new dimension to your way of watching TV. So, just install it and enjoy.