Are you searching for best proxy sites to access blocked websites? In this post, we are going to share with you list of best free proxy sites and proxy servers.
With the evolution of the internet comes a number of risks that you must keep in mind while browsing. When you browse on the internet your original IP address is revealed and your privacy is at highest risk in order to avoid that you will have to bring in an intermediate between you and the server. This intermediate is known as a Web proxy. Let us understand it in a better way:
What is the proxy website?
A proxy server is basically an intermediate between you and website, it comes in between the data traveling from your computer to the website and secures everything. In simple words, when you visit a website with a proxy server your data first goes to the proxy server and then it modifies the IP address accordingly and makes you completely anonymous and then this data is further sent to the website. In this way, your privacy is best maintained and your data is completely safe. In this article, we will let you know the best free proxy servers available on the internet.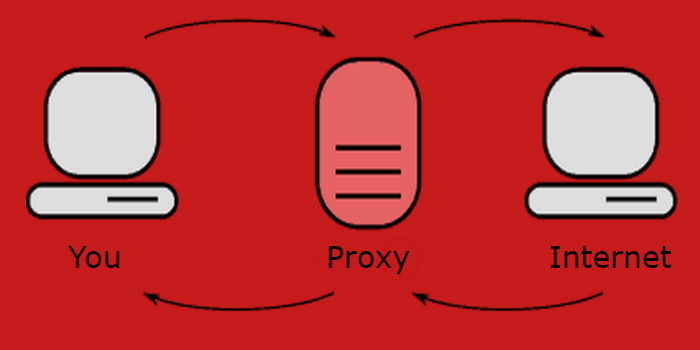 Selection becomes really difficult when there are a lot of variables and in hurry, you might pick the wrong one. You might not be a techy person hence understanding the small bits of proxy servers is not that easy for you, here we are to help you out. We have listed here a few of the best proxy server that you can choose from to stay private and secure your data. So without getting any delays to let's get started with our first proxy server.
List of Free Proxy Sites
#1. Kproxy
If you are looking for the best free proxy sites which is highly secured as well then this is one of the best options for you. Kproxy claims that it is 100% secure and if required it can also block any website from reaching you. There are ten servers that you can connect to and enjoy safe browsing. One of the best features of this free proxy site is that you can install its extension in your Chrome or Firefox hence it becomes more convenient as well.
Kproxy – https://kproxy.com
#2. HideMyAss
It ranks good among the best free proxy sites available on the internet. There are 3 servers available which you can use to connect; USA, UK, and Netherlands. You can connect to these servers and then browse safely on the internet. Hide My Ass protects your data and masks your IP address which gives you additional privacy on your data and makes it more secure. Their service is also available in a paid version which grants you some extra benefits.
Hide My Ass Proxy – https://www.hidemyass.com/proxy
#3. Proxfree.com
With 11 servers available on this one of the best free proxy sites, it can hide your IP address at its best and encrypt all the data sent by you. Encryption plays a huge role when it is about protecting data and providing privacy, Proxfree.com knows how to do that. One of the best features of their free proxy server is that they provide you with relatively better speed than others.
Proxy Free – https://www.proxfree.com/proxy/
#4. VPNBook Free Web Proxy
If you are looking for best free proxy sites that can make your browsing anonymous by encrypting the data then you must give VPNBook a look. You can choose from three servers; Canada, US, and the UK. The best thing about VPNBook is that it won't degrade your browsing speed rather you will feel that you are using the internet at a higher speed through this proxy server. It is a convenient proxy server that understands your privacy concerns and keeps your data safe.
VPN Book Proxy – http://www.vpnbook.com/webproxy
#5. 4everproxy
You can make yourself anonymous, increase your privacy and visit blocked sites as well by using one of this free proxy server. You can choose from a number of locations and 17 IP addresses to make your data secure and your browsing private. The user interface of this website is extremely simple which ads up to the features of this proxy site. 4everproxy will not let you compromise with your browsing speed rather your internet speed will be increased while using it.
#6. Hide.me
The admin understands the value of your information and how badly privacy is needed these days. You can visit your desired sites by using its proxy servers even if it is behind a firewall with blocked ports. The best thing about this proxy site is that they keep on improving themselves and you will hardly find any major issues while using it. They encrypt your data before the website catches it and gives you the anonymous identity on the web.
Hide Me Proxy – https://hide.me/en/proxy
#7. Anonymizer
This is literally one of the best free proxy sites available these days on the internet. If you are really concerned about your privacy then consider using this proxy site. Their servers will grant you the random locations through which you can visit any blocked site and protect your data at the same time. The website is extremely easy to use and even if you are not a tech person you can easily scroll through it.
Anonymizer : http://www.anonymizer.com/
#8. FilterBypass
This free proxy server provides you with the features that are mostly available on the premium proxy sites. They do the encryption job really well providing you with the security that you need. You can even access the blocked videos (in your region) because it supports YouTube and Dailymotion as well. It is not advised to do shopping or banking by using their proxy servers but you can use this for other tasks without any worry and this will never disappoint you.
Filter Bypass – https://www.filterbypass.me/
#9. ProxySite.com
If you are looking for a simple proxy site that can make your data secure on the internet by making your browsing anonymous then you must give it a look. This is easy to use a proxy site and provides you with the features that you demand from a well-maintained proxy site. This free proxy site can easily compete with a number of paid proxy servers. It provides you with enough number of servers and IP addresses to access any website easily.
Proxy Site – https://www.proxysite.com
#10. Zalmos
If you are not specific about US server then this proxy site can become your pick. You get only two servers on Zalmos but you will still get a good speed and privacy that you require on the internet. The easy to use interface of this website is one of the best features of it. They do the encryption job really well and you need not to worry about any data loss while its proxy servers.
Zalmos – http://www.zalmos.com/
Top Free Web Proxy Sites for Anonymous Surfing
[table id=6 /]
Related Posts: 
Conclusion
So here was the free proxy server list and you can choose from these servers to browse the internet anonymously. You can use these sites to access the blocked sites in your region. Always keep in mind, never indulge in any illegal activity through these free proxy sites. These websites keep a log of your activity and in case if you are caught in any illegal activity you might put yourself in trouble. Browse safely and securely through these proxy sites.