A resume is generally a kind of document that an individual uses to present his or her background, educational qualifications, and skills. A resume is used in various ways, but mostly it is used for securing a job. A typical resume generally consists of a summary of relevant job experience and education. Nowadays, a resume becomes the foremost thing that you must have for securing a job. The resume has many advantages and that's why it is gaining more importance these are as follows:
A resume creates a positive impact on the recruiter and the probability that you will get a call for an interview will be increased
A resume illustrates your skills and thus a resume will help the recruiter to have a clear image of you
Resumes depict your achievements and negative aspects
A resume presents you, your experiences, and educational qualifications; therefore a resume helps you to know more about yourself
A resume also acts as an advertisement, and it advertises the benefits that you are going to offer. The more you can advertise yourself in unique ways, the more you have chances to get a job.
Online Resume Maker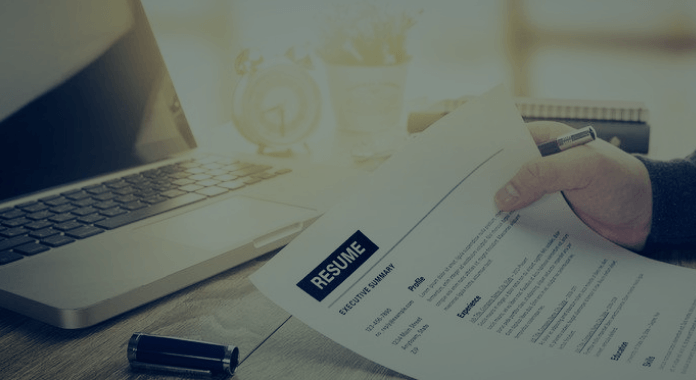 Now, you have probably known the importance of a resume, and you can make your own resume using MS Word. But, a truly professional resume creates a powerful impact, and it also makes a stronger impression on the recruiter. Therefore, a resume builder tool or website would be very helpful for you in order to assemble your experiences, and educational qualifications into a beautifully decorated resume. Here we have provided with top 10 best free resume builder tools for writing creative resumes online.
10 Best Free & Quality Online Resume Builders
Resume Genius is a great site where you can create your professional resume in just 20 minutes. The site has some good features that include a great user interface, eye-catching resume templates, and a comprehensive set of pre-written items. Professionalism is at its best in the resumes that this particular site offers.
There is a negative aspect of this website. Users have to sign up and purchase the trial pack which is of $1.95 in order to download resumes created in any format.
The advantages and disadvantages of this website are mentioned below
Advantages
Disadvantages

Easy to use
Awesome eye-catching templates
Great user interface

The site is not completely free
Users have to manually end the trial
A bland text export is available for free users
It is another great place where you can get your own professional resume. Users need to follow three important steps for getting fruitful outcomes.
Choose Design (Traditional, Artistic, Modern)
Choose whether you want to upload it or you want to make one from scratch
Select one professional design from the library and build the resume
After following these three steps, you can download as well as print it.
The Ladders have various options for building a resume. It has a simple user interface, and it offers clean, professional templates that will help you to build a professional resume. There is another interesting feature that enables you to upload your resume and after uploading, the site provides some suggestions in order to improve your uploaded resume. Besides, you can build your own resume by filling out sections that include contact information, work experiences, education, etc.
The site offers so many features but in order to access you have to upgrade your account to premium. One negative aspect of this site is that you can download your resume only in PDF format. However, using Ladders, you can make your resume available to the recruiters.
It is another great place where you can increase your chance of getting a good job as it offers various templates that consist of eye-pleasing graphics. Besides, it also offers interactive formats that will add perfection to your resume. Shortly, it must be said that ResumUP does not have all the features, but it still has something that you are looking for and if you make a resume from this site, it will make your resume more attractive which will surely increase the rate of success.
Resume.com has a very user-friendly interface, and it is something that you will surely like. There are so many templates available on this site that you will be pleased, and the site is very user-friendly for beginners.
There is an important feature that enables you to switch out the resume templates at any point in the editing process, and you do not have to go back to the starting page. Though there are many templates that are not ATS-friendly, but it will not disappoint you. The most important thing is that the service is completely free and users do not have to put their credit card information (required in most sites) in order to download their resumes. Users can even print and share their resumes from this site.
CV Maker is a great tool through which you can make outstanding resumes. It has many templates that you can use in order to make your own CV. Besides, there are already more than 4000 saved CVs that you can choose from.
There is another important characteristic that will surely please you. Users can download their resumes in various formats like PDF, HTML, or TXT. This feature makes this site different from others, as they don't provide such offers to its users for free.
Resume-Now is a great resume builder site that is powered by LiveCareer. It generally provides two kinds of services-Paid and Free.  The free service provides an endless number of resumes and cover letters. Besides, users will get access to 21 free templates, and they can download their resumes for free.
The only downgrade of the free service is that you cannot export only in .txt file. Besides, users do not get full access to extra tools and templates without upgrading their accounts.
Through this site users can make their resume as well as cover letters and undoubtedly, Kickresume will provide a professional look to your resume. Besides this feature, this site also offers something different that will attract website builders. Yes, you can build a personal website with a single click using the service that the site provides.
CV is the foremost thing that every unemployed person needs in order to get a job and therefore this site is a kind of heaven as it will provide different templates that will make your CV eye-catching, and thus it will help to reduce the obstacles for getting a job.
Resume Bucket has something different that can provide an advantage to your resume. It has some pre-written skills and works that you can insert into your resume.
The user interface is not attractive, but the site is easy to use, and the upgraded account provides an attractive look to your resume. Besides, the pre-written skills and experiences will surely deduct your effort as you do not have to manually type that information.
There is a disadvantage for the free users as they can only export in a .txt file that is ATS-friendly.
Slash CV is popular for its simple user interface, and the text editor provided by the site is very simple. Though users cannot add multiple columns for skills, and experiences, but there are always other ways to get rid of it.
The positive aspect of this site is that users do not have to sign up in order to download resumes in PDF format. But signing up with an email address will add additional features that include access to various beautiful templates. Users can add their Dropbox account, and thus they can share their files very easily.
Conclusion
In conclusion, it may be remarked that the top 10 best free resume builders mentioned above would surely help you to build a perfect resume. Jobseekers must visit these sites to get the taste of ultimate satisfaction.