Technology evolution is something which has made our lives easy and really convenient. Technology is getting smarter day by day and the introduction of smart TV is one such example. But the truth is that not everyone can afford a smart TV, for such people there are streaming player that will convert your normal TV into a smart TV. This article; Roku Express review is about one such streaming player.
Gone are those days when TV broadcasting was done in black and white print. Today we are living in an era of smart TV which can not only provide you better quality pictures but also you can stream your favorite shows online. There is no denying the fact that Smart TV sets are costly and not everyone can afford it. If you are also one of those people then no need to worry as Roku Express streaming player will convert your normal tv into a smart tv.
Are you confused about buying a Roku Express streaming player? Do you have doubts regarding it? Then worry not, I will clear all your confusions in this Roku express review. Here I will talk about everything that concerns you and you will be able to draw a conclusion after this review. So without getting any delays to let's get started –
Who is the Roku Express HD Streaming Stick For?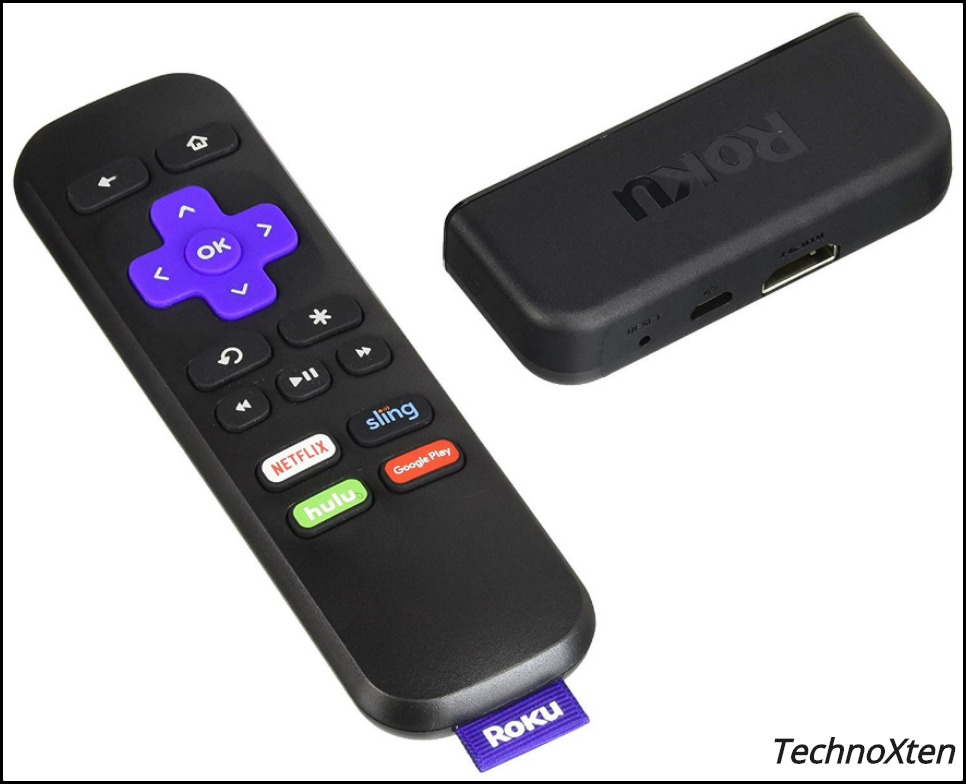 In simple words, Roku is a streaming player that is used to convert your non-smart TV into smart TV. You can stream your favorite shows from Netflix, Amazon Prime, Now TV, BBC iPlayer and so on in HD resolution without any complications.
When it comes to pricing this product is totally worth it. It will cost you somewhere around $40 which makes it one of the most affordable units in the segment. It competes against a few of the exceptional units like Google's chromecast and Amazon's Firestick TV but it has managed the competition very well.
How is it Design?
Design of this product is one of the reasons behind the positive Roku express review by its users. With a dimension of 0.7 x 3.4 x 1.4 inches, it's small enough and convenient to carry. You will be surprised to see that Roku express is smaller than the remote inside it which comes with basic navigation buttons.
It looks like a small box which is different when compared to chromecast and firestick. You can locate an HDMI and USB port at the back of the device. You will find a dedicated button for Netflix on the remote of Roku express. Undoubtedly in terms of design, it is a good product and you are not going to get any complaints regarding such.
Performance
Let us now talk about its performance in our Roku express review. The Wi-Fi antenna of the Roku express uses single band 802.11b/g/n which has somewhat shortened its reach. However, you won't face any other connection issues while using it. The navigation through remote is easy and smooth.
The processor of Roku express is however good enough in terms of its price. Though it lacks behind its competitors; Chromecast and Firestick in terms of performance but it is good enough. The Roku express will load in about 25 seconds if you have average connection speed and the setup will hardly take a minute. The processor is slightly on the slower side but you won't face any other complications as such.
The device also comes with a "private listening" feature through which you can directly sync your headphones and listen to audio in private. We would suggest you use wired headphones as Bluetooth syncing is not 100 percent accurate.
With "Play on Roku" feature you can cast your mobile's activity on your TV; browse for movies in your mobile device and then sync it to TV to enjoy it on a bigger screen.
Content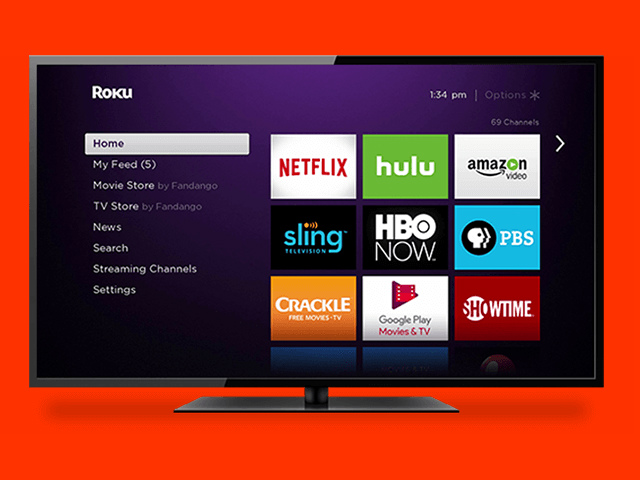 If we are talking about Roku streaming player reviews we can' simply ignore content available on Roku.
Well in terms of content Roku will not disappoint you as it has got something for everyone. Through Roku you can enjoy Netflix, Amazon Prime, Hulu, HBO, and the list doesn't end here, you can watch a number of other channels which will never let you get bored.
There are more than 3,500 channels available on Roku which you can enjoy hence in terms of content it has got so much. Watch the movies you love through Roku on your newly created smart TV.
User-Interface
User-interface of Roku streaming player is very easy to use and you won't find any issues while navigating through various options. It is simple and the short on-screen display will let you choose the options easily.
The menu of Roku has got very straightforward options hence removing the complexity entirely from the device. You can also follow your favorite movies or actors after which you will get recommendations as we which is another additional feature of Roku.
So now here in this Roku express review, we are in a position to talk about its pros and cons –
Pros –
Simple and easy to use interface lets you toggle through the various options easily.
Setup is simple.
Good amount of content.
Sleek and simple design.
Featured remote.
Value for money.
Cons –
Slow in terms of performance.
You may face lag frequently.
Single-band Wi-Fi antenna; that reduces the connection speed marginally.
Bluetooth remote could have been offered.
So these are the major pros and cons of Roku express streaming player as per my point of view.
Now we are ready to draw the final verdict in this Roku express review.
Should you buy the Roku Express Streaming Player?
In this Roku express buying guide, we are now drawing a final conclusion. We are totally impressed by its performance after we consider the price of this device. It may be small in terms of size but it rocks in terms of performance.
Easily transform your normal tv set into smart tv within a few minutes due to its easy and quick setup feature and start enjoying your favorite contents on the bigger screen. With Roku express streaming player you can enjoy the features of smart tv without disturbing your budget.
Though the bigger fishes like Google's chromecast and Amazon's Firestick TV are ahead in terms of features when compared to Roku express streaming player but considering the price range this device is totally worth it. No doubt Roku express streaming player is a newcomer in the market; it has totally impressed its users by its performance.
Stream your favorite channels on your customized smart tv through Roku express streaming player. It has got plenty of channels and irrespective of your age group, you are definitely going to find something for you here. Whether its "Big Bang Theory" or your favorite cartoon "Naruto", you will get everything on this device.