Today we will share some of the Best Free Email Service Providers for 2019 which you can use for your business needs.
Basically, the short form of electronic mail known as Email. The number of internet users is being increased day by day and with the growing numbers of internet users, the popularity of email is increased. It becomes one of the most important things for the internet users. There are many advantages of email and these are mentioned below:
Advantages of Using Free Email Service Providers:
Users can receive as well as send electronic messages through emails.
Emails are the fastest form of written communication
Through emails, users can also send pictures, videos and doc. Files.
The most important thing is that emails play an important role when you are going to register in various websites. Even emails are also required in order to send and receive money.
The Best Email Service Providers in 2019 that Create Your Email Accounts
There are many email service providers; some of them are free and some are paid. In this article, the information of top 12 free email service providers is given as we do not want you to pay for this service when you are getting the best for free.
1. Gmail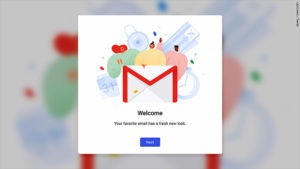 Gmail which is owned by Google is one of the most popular and known e-mail service providers. It is popular for its simple user interface and most smartphones come with pre installed Gmail application. At present, everyone prefers Gmail over other options. The main reason behind this is the brilliant features that Gmail provides to its users. The features are mentioned below:
Gmail provides 15GB storage to its users. The service is completely free and users just have to install Google drive and login with their Gmail and after that they can use this free storage to store their files including music, image, video etc.
Google also has launched an app which is called Google Pay and Gmail users can use this app for sending as well as receiving money.
Gmail application is available for Android and iOS and therefore users can access their mails from mobiles.
POP and IMAP are supported.
2. GMX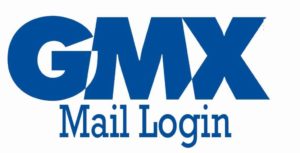 Another free e-mail service provider that you should have is GMX. GMX has also a very simple user interface and the e-mails are shown on one continuous page instead of multiple pages. It has some other interesting features that are described below:
GMX offers unlimited storage for e-mails.
It also offers spam and virus protection for its users.
Users can access their mails from anywhere using their mobile devices as GMX has android application which is available on Google Play Store.
3. Outlook.com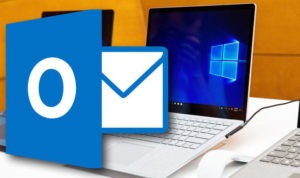 Microsoft also provides free e-mail service which is known as Outlook.com. The previous name of this service was Hotmail. It provides a clean user interface like Gmail and it must be said that outlook.com is a strong competitor of Gmail. Outlook.com offers some interesting features that are mentioned below:
It offers unlimited storage for emails and 5GB free storage for multimedia files. Users have to install Onedrive application in order to get the access to this free storage.
Users can edit .doc files right from their inbox.
com supports POP3, IMAP and EAS.
It also offers spam and virus protection.
4. AOL Mail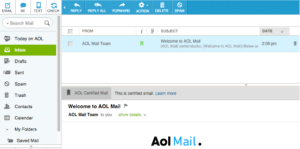 AOL is also known as American Online. It was owned by Verizon in 2015. AOL mail provides free web-based email service and it is basically made for personal use. AOL mail consists of some interesting features that are stated below:
It has spam filters and it also has virus protection.
It has spell checker that will certainly give you an advantage
POP3, IMAP and SMTP are supported.
5. Fast Mail

Fast Mail is another good option as it offers free email service through simple user interface. The sign-up process is very easy and users will be satisfied by the service it generally provides
The negative aspect of this site is related to the ads that frequently appear on this site. If you can ignore this aspect, then it will surely be a good option for you.
6. Zoho Mail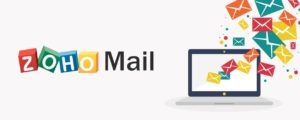 Zoho mail comes with a lot of features that will surely attract you. It basically provides free email service and the most important thing is that it helps its users to organize mails and it also helps to identify the important mails only. Some other important features are mentioned below:
It offers calendar, notes, instant chat and task manager
POP3 and IMAP are supported.
Unlimited storage
7. Inbox.com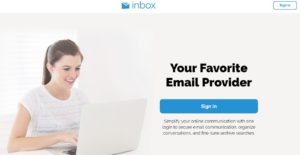 Inbox.com is also a good option as it offers free email service and it is very useful for beginners. Some important features of it are mentioned below:
Free storage up to 2GB
Users will have quick access to personal folders and at the same time they will have access to their emails.
Spam and virus protection
8. Mail.com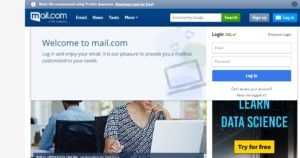 Mail.com which is operated by United Internet is another free email service provider. The headquarter of this company is in Germany and it offers many features that you cannot ignore. The features are mentioned below:
It offers unlimited internet storage for emails.
Virus as well as spam protection is also provided by it.
Users can send attachments up to 50MB
It also has android and iOS application. So, users can access mail.com from anywhere.
9. iCloud Mail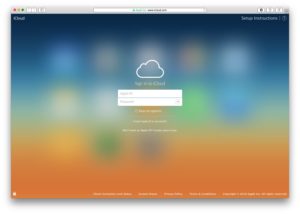 iCloud mail is another free email service provider. The name itself suggests that this service is for Apple users. Apple adds many interesting features that you will love to know.
It has probably the best user interface.
IMAP is supported by it.
Two-factor authentication is given in the email service
5GB of free storage for the new users
There are some negative aspects which are as follows:
It does not have POP supports.
This service is only for Apple users.
10. Yandex Mail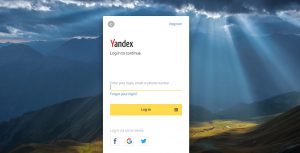 Yandex Mail is another popular free email service provider and the popularity of it is being increased day by day because it offers some amazing features. These are:
10GB free storage for new users
It offers protection against spam and fraud.
It highlights important mails for you.
Users can customize the interface in their own way.
11. ProtonMail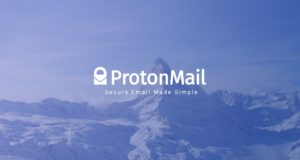 ProtonMail is a very good option as it is incorporated in Switzerland and the servers are located in Switzerland. It has some amazing features that are mentioned below:
Emails are secured with end-to-end encryption
Users do not have to provide their personal information in order to create email accounts
ProtonMail can be accessed on any device without installing any software
12. Lycos Mail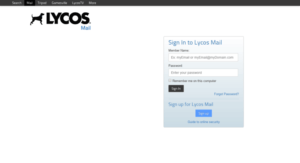 Lycos Mail has got all features that you are looking for. Especially, if you are worried about the spam, then you must choose Lycos Mail as it has the best spam protection. Some other important features are
Attractive user interface
Spam and virus protection
POP3 is supported
Quick access to emails
Conclusion
In conclusion, it may be remarked that emails have become an important aspect of your life and therefore everyone needs an email account and if they get it for free, it will be more pleasurable. So, these top 12 best free email service providers would surely give you the real taste of gladness that you are looking for.