In this digital era, the internet is the backbone of all technologies which has both boon and bane. However, the internet has a huge number of benefits there are many security threats to users.
The increase in the number of cybercrime and malicious threats are the major issues in today's Internet World. The technical experts have been developing many solutions to get rid of these security threats on the internet. One among them is VPN services that allow the users to browse the internet in a private and secure manner.
VPN is abbreviated as Virtual Private Networks that enables the user to send and receive data over public networks with the extended private network. The VPNs can be used to protect your browsing activity from the public.
VPN is available in a plethora of options based on different platforms for free. Read this article to know various kinds of best free VPN for Windows and opt out the best one for you.
Top 10 Best Free VPN Software for your Windows PC
CyberGhost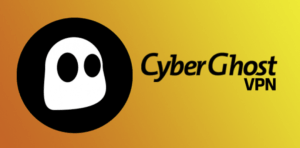 CyberGhost is Romania based VPN service providing company which has developed the VPN with many advanced features, new servers etc. the additional features of this VPN is anti-tracking and ad blocking.
With the windows application, the user can select the required server based on location and the required usage. It also enables the user to choose the streaming sites that you want to unblock including Amazon Prime Video, BBC, iPlayer etc.
Hotspot Shield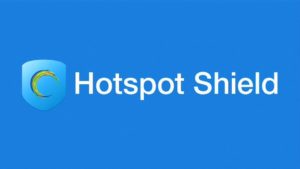 Hotspot shield is one of the best free VPN for PC users who make use of public networks to browse the internet. The main work of this VPN is to ensure the online privacy and protect your name from the public.
The main feature of hotspot shield is a virtual tunnel which hides your IP address and offers up to 750Mb per day. This VPN service allows users to see the content of 15 countries.
Hide.me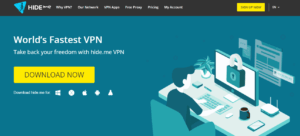 Hide.me is a Malaysian VPN service which is available in three locations, Singapore, Canada, and Netherland. This VPN offers you 2GB of free usage and you can subscribe to a plan if you like to continue it.
Hide.me is well-known for its strong encryption method and its security policy at the public as well as home network.
Avira Phantom VPN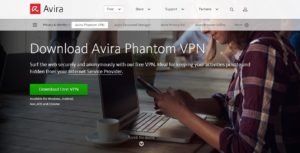 Avira is one of the best free VPN for PC which provides you unlimited, private and secure access to the internet. The specialty of this service is that it hides your identity while surfing the internet and also comes with a slick interface.
This Avira is a perfect platform for various processes like shopping, streaming, and social media so that you can stay away from the advertisements. This VPN enables the user to run it for free on multiple devices simultaneously.
Betternet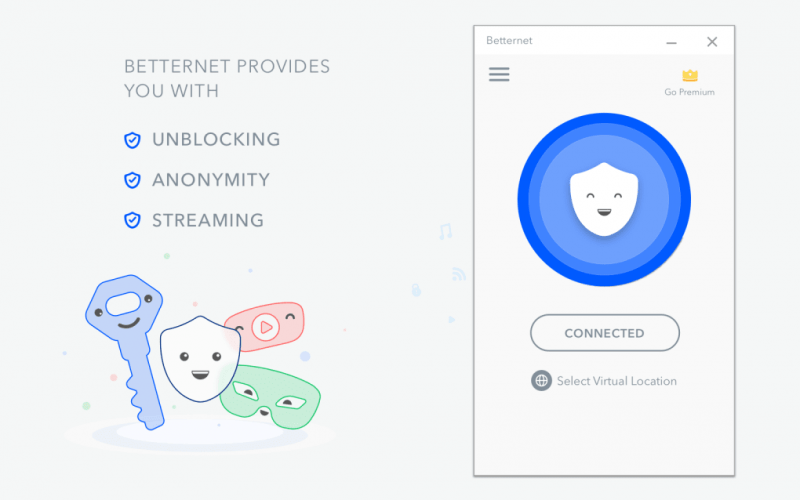 Betternet is a simple VPN service for Windows which can be used either for free or paid. You don't want to subscribe for this Betternet VPN but can activate this service with one button. Betternet VPN offers you the unlimited data and protects your IP address from the pyring eyes randomly.
ProtonVPN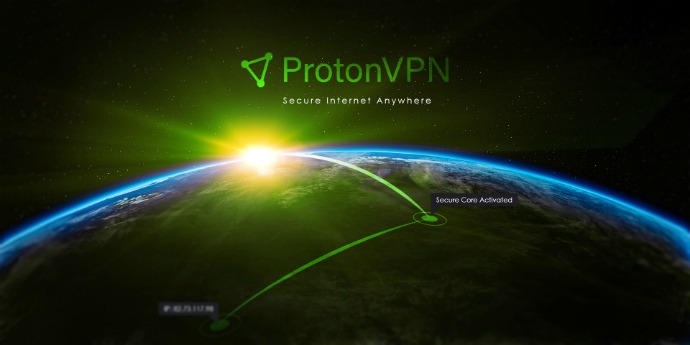 ProtonVPN is specially developed for the purpose of cybersecurity and so it is considered one of the essential VPN service. This VPN has servers in major countries like Switzerland, Japan, and the USA. With this ProtonVPN user can connect a maximum of 5 PC at the same time.
Windscribe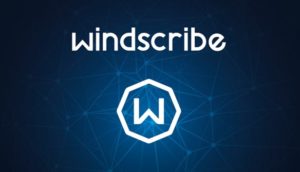 Windscribe VPN service is more popular for its great speed and the security measures taken by it. This VPN offers 10GB of data per month and it can be connected with modes like UDP, TCP, and Stealth through Stunnel.
Windscribe doest stores any log in their lost and it deserves the top place because of its high privacy. When you log out this VPN deletes the traces of surfing within 3 minutes.
Also, this VPN comes with the features of adblocker and firewall to give the best experience to the users.
SurfEAsy
The SurfEAsy is the leading VPN free download for Windows which offers unlimited bandwidth or data to the users. The major benefit of this VPN is that it allows the user to connect up to 5 devices and 500MB of free data. SurfEAsy is a great choice for users to surf the internet with strong security measures.
TunnelBear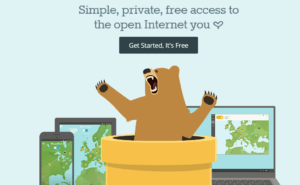 TunnelBear is an ideal solution for the first time user of VPN as it is a user-friendly service providing company. This VPN is simple to use which offers 500Mb of data every month.
This VPN service yields you the best performance when you have fewer downloads and stream videos. They adopt strong encryption methods to protect the data from cyber crimes. The TunnelBear VPN server is available in more than 20 countries including USA, UK, and Germany.
Speedify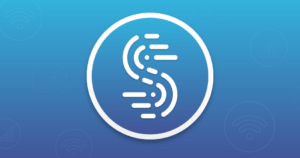 The Speedify is a top-notch VPN service providing company which is well-versed in providing the great speed. This service provides 1GB free data per month and allows the user to connect a maximum of 5 devices.
You can also avail the paid plan in this Speedify VPN Company. Speedify is simple to use and offers hassle-free service with a great User experience.
NordVPN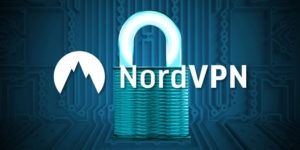 NordVPN is a Panama based VPN service provider which offers stable connections, fast data streaming for high-quality video, dual VPN for high privacy. This VPN services make use of the strong channel encryption and never stores traffic logs or metadata logs.
NordVPN possesses over 1100 servers across 60 countries which provide you the good speed quality VPN services.
Also Checkout: Best OnePlus 7T Cases
SecurityKiss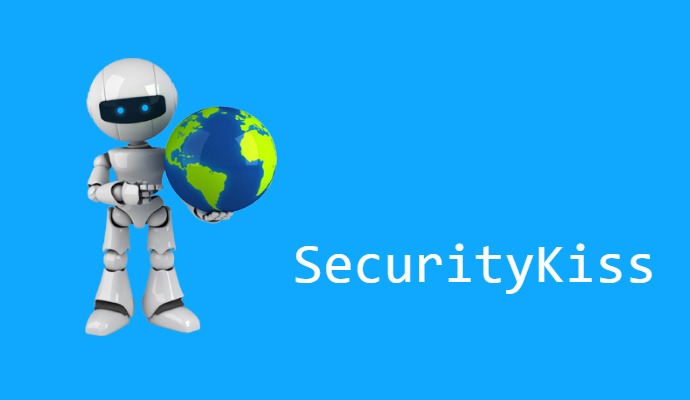 SecurityKiss is one of the free VPN downloads for windows that gives you the tunneling protocols like OpenVPN and L2TP/IPsec.
In SecurityKiss service, you can obtain free and paid services for security. It provides 300MB data per day with good speed. This VPN service providing company has 104 servers in various countries like Germany, Canada, Sweden, UK, and the USA.
Conclusion
Hope you liked this article, these are the best free VPN for Windows 10, 8, 7 that are available in the market. Make use of these VPN services to select the one for your PC and have secure browsing on both private and public network.